10 Tips for a NAWCA Grant Application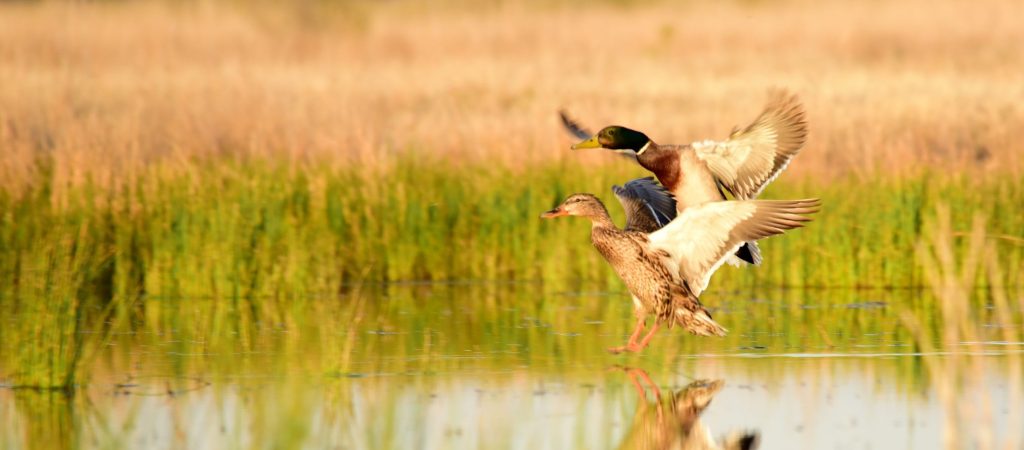 Applying for a North American Wetland Conservation Act (NAWCA) standard or small grant may seem like a ton of work. We're not here to tell you that it isn't (because it IS a ton of work), but we will tell you how to make the process smoother for you and your partners.
There have been some exciting new changes to the Small Grants program that raised the grant cap from $100,000 to $250,000. The application deadline for the Small Grants program is October 12, 2023. NAWCA conservation partnerships have impacted over 32 million acres of habitat across North America. The IWJV works closely with the NAWCA program to assess proposed projects for their contributions to Joint Venture and NAWCA priorities. We are happy to meet with potential applicants to discuss your project and whether NAWCA might be a good fit.
Please contact Tina Dennison (tina.dennison@iwjv.org) if you're considering a NAWCA grant!
Without further ado, here are our top tips for NAWCA success:
Assemble your team.

Your team should be a mix of funding partners and specialists that you bring together at least three months before the deadline.

Review the rules.

Everyone on your NAWCA team should be up to speed on the current application guidelines (they do change from time to time), especially if people are new to the process or they haven't applied in a while.

Pick a leader.

Delegate someone to set deadlines and communicate with the IWJV.

Get everyone to commit.

Secure signed Partnership Contribution Statements for non-federal match BEFORE any grant proposal writing starts. Plus, these statements will have all of the numbers (dollars, acres) that you'll need on the grant proposal.

Round down.

Instead of 55.68 acres, write 55 acres. This will simplify your math and also make it easier to exceed your goals in the long run.

Get consensus.

NAWCA is pass/fail. Having 25 partners set against 10 partners won't help your score. It WILL complicate your life.

Lean on established partnerships.

"Old match" is a lot easier to track than "new match" (which is basically a pledge).

Get a GIS Guru.

Find someone on your team to complete maps and shapefiles.

Submit early. Give yourself plenty of time. Submit proposals before the deadline just in case there are any technical difficulties or unforeseen circumstances that cause a delay in proposal submission.
Celebrate

! Once you submit your grant, congratulate your team on tackling the mountain of work that is a NAWCA grant.