Big Themes for Bold Conservation in 2022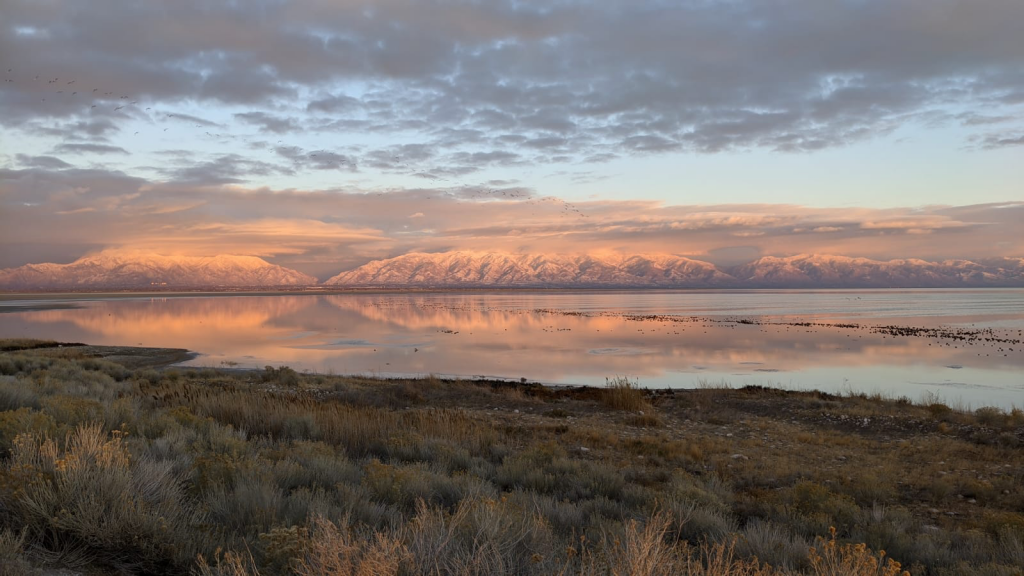 News post by Ali Duvall, IWJV Director of Strategic Partnerships
With 2021 nearly behind us, the IWJV is moving into the new year with refreshed optimism and hope for what is possible in landscape-scale conservation for the future of people, migratory birds, and other wildlife. Dramatic ecological, socio-economic, and political change along with significant reverberations from the unpredictable nature of the pandemic are leading to multiple efforts to support strategic habitat conservation through partnerships. 
Many people have experienced tremendous loss due to the pandemic; experiences that have challenged us to shift to new and different ways of living and working. Since people and relationships are the heart and soul of the IWJV, we want to bring you into some exciting new work that is on our radar for 2022! We believe that by inviting current partners as well as new colleagues to the conservation kitchen table, we have the power to do more together than what any single entity can do alone. Here are a few of the important themes of our upcoming work:
Resiliency in the Face of Increasing Crisis: The Intermountain West has experienced severe drought and associated water crises, the spread of invasive annual grasses fueling rampant sagebrush rangeland wildfires, and devastating forest fires requiring massive infusions of emergency funding and action. These natural resource issues increasingly touch millions of people through the loss of lives and property, unhealthy air quality, inadequate water supplies, and carbon loss exacerbating climate change—collectively taking a toll on agriculture, community sustainability, and human well-being. In FY 2022, we will catalyze strategic, collaborative, and innovative conservation that builds resilience to climate change, extreme weather events, and additional stressors, addressing the most pressing natural resources issues at play in the Intermountain West.

Building Conservation Capacity: The current momentum for accelerating the pace and scale of conservation is nearly unprecedented. We are poised to play a key role in what could be a once-in-a-generation opportunity to expand conservation on a grand scale. Our unique understanding of western conservation and communities enables us to fill an important niche in forging durable partnerships and building capacity to scale up and implement conservation. In FY 2022, we will play an active role in shaping conservation constructs and funding that could serve as the foundation for the next generation of habitat conservation programs in the Intermountain West.

Closing the Science-to-Implementation Gap: The IWJV has a legacy of advancing on-the-ground conservation through a strong science-based foundation in partnership with multiple agencies, universities, cooperative wildlife research units, and independent scientists. In FY 2021, we identified "technical transfer" as an important focus of our work. Technical transfer informs habitat conservation by providing partners with enhanced access, interpretation, and application of social-ecological science, local and traditional knowledge, and on-the-ground outcomes.
If you want to learn more and jump into our work, check out the 2022 Annual Operational Plan (AOP).  Our AOP focuses on realizing the highest possible return on investment for habitat conservation through partnerships. Please join us for a peek into 2022! We cannot do this work without you.
In closing, we will weave together this work through our value in people, and our focus on listening, understanding, and including a diversity of perspectives in our efforts. With deeper awareness and continued learning, our goal is to continue to become a more inclusive partnership through building relationships with all who have a stake in the IWJV's mission to achieve migratory bird and other wildlife habitat conservation. Our investments in purposefully expanding diversity, equity, and inclusion into our efforts will strengthen the IWJV's habitat conservation work and pay major dividends down the road in terms of building partnerships to address the most pressing conservation issues at scale.
Thank you sincerely and have a wonderful holiday season!