Conserving the Ocean of Grass and Sage
In Montana, funding from the Bipartisan Infrastructure Law is expanding the scale of conservation to whole landscapes.
✦ ✦ ✦
When asked to describe her favorite aspects of Phillips County in north-central Montana, U.S. Fish and Wildlife Service (USFWS) biologist Marisa Sather took a moment to collect her impressions.
"You obviously hear and feel the wind," she said. "It's always windy in Montana. And you just hear life all around you. It takes you a couple years to figure it all out, to pick out the individual birds and what species they are. It just sounds like life, everywhere."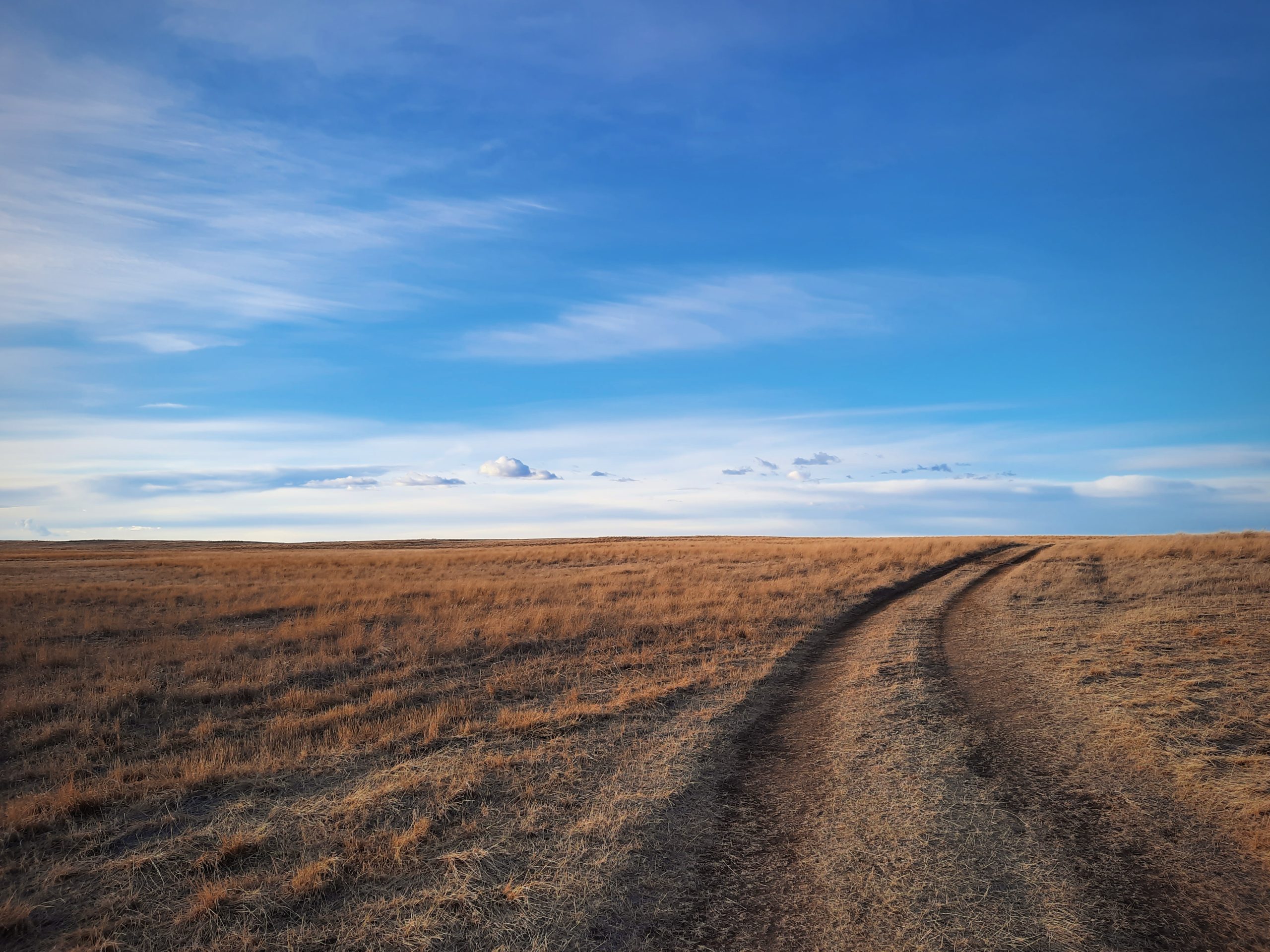 But more important than what you hear in these rolling sagebrush-dusted grasslands, she said, is what you don't hear.
"You can go a whole day without seeing or hearing a vehicle, which is pretty rare in today's world," Sather said. "There's places at night when it's so dark that you can't see a single light."
North-central Montana contains some of the largest remaining intact rangelands in the United States, and this openness is what makes this region such an important area for native grassland and sagebrush species. Some regional herds of pronghorn antelope accomplish a 300-mile round-trip migration through the heart of this landscape, a trek akin to the migration of their distant wildebeest cousins half a world away in East Africa's Masai Mara. Mule deer abound and endangered black-footed ferrets stalk their prairie dog prey through burrow networks under the grass. And vulnerable birds like Sprague's pipit and Greater Sage-grouse thrive in this region.
Rural communities located across this landscape also depend on these intact, functioning grasslands. Keeping this system healthy is the driving factor behind a robust and growing partnership of landowners, non-governmental organizations, federal and state agencies, and Tribes. Thanks to funding from the 2021 Bipartisan Infrastructure Law (BIL), these partners have additional resources to deliver a new slate of conservation projects to help sustain this vibrant ecosystem—and the people and wildlife that depend on it.
Read more about this amazing habitat at PartnersintheSage.com.