Finding Balance with Fire in Montana's Sagebrush Country
Low-intensity fire has kept ecosystems in southwest Montana in balance for thousands of years. The Southwest Montana Sagebrush Partnership is working to maintain that balance.
✦ ✦ ✦
In June, the spider web of mountains and valleys that traverse Beaverhead County in southwest Montana are in a full bloom of wildflowers. In this high, cold place in the northern Rockies, the longest river system in the United States emerges from the meltwater that seeps off the mountainsides in this season—especially this year, after an abnormally wet Spring. The air is crisp and clear, the hillsides lush and gray-green with sagebrush shrubs and, higher up, dark green with stands of Douglas fir and juniper trees.
And amidst this landscape, under the enormous blue bell of a sky scraped by mountains, Sean Claffey shakes his head in disappointment at a baby tree.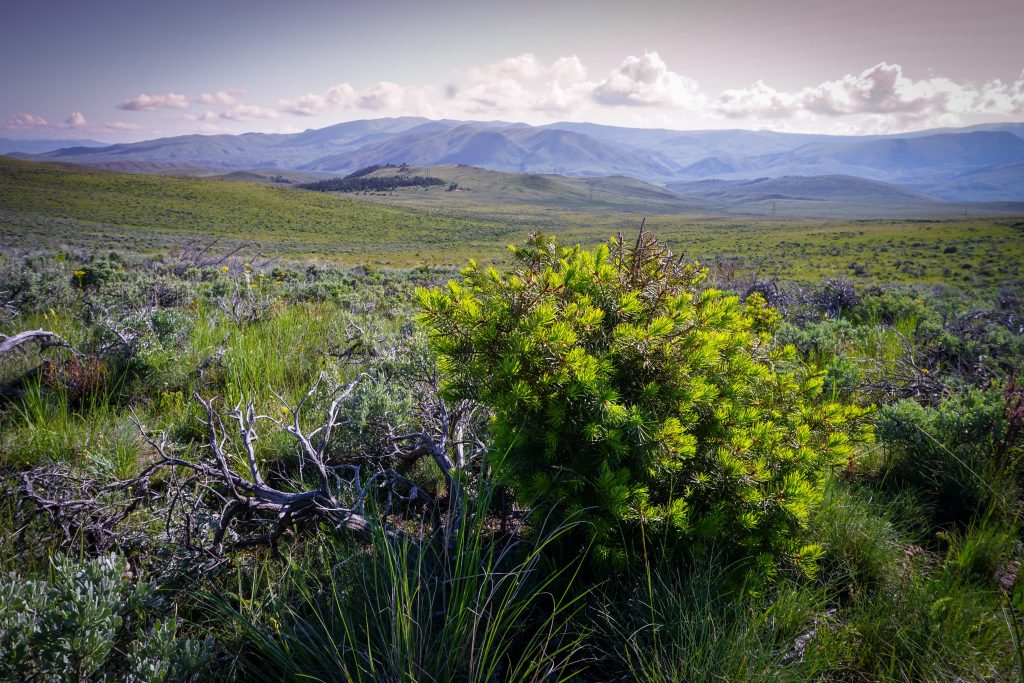 A Douglas fir sapling grows over a sagebrush skeleton on a plot that was recently treated for conifer expansion in Beaverhead County in southwest Montana.
Claffey is the Conservation Coordinator for the Southwest Montana Sagebrush Partnership (SMSP)*, and a Sage Capacity Team member representing Partnering to Conserve Sagebrush Rangelands, a conservation effort between the Intermountain West Joint Venture (IWJV) and the Bureau of Land Management (BLM).
This three-foot-tall Douglas fir has grown here within the past couple of years, despite the best efforts of a coalition of federal, state, and local agencies to stop it.
"They're not a surprise," Claffey said of the sapling. "Honestly, what I see here is opportunity."
Read the whole story at PartnersintheSage.com.