Happy Trails to Two IWJV Team Members
In early 2021, two members of the IWJV's staff announced that they were moving on to new roles, where they each will continue to pursue the work they are passionate about. Although we are sad to see these incredible people leave the organization, we are so thankful for their immense contributions to our work. They are off to do great things and we wish them all the best.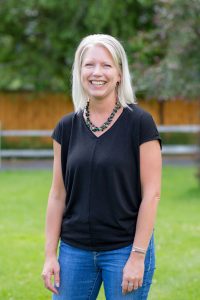 IWJV's Communications & Organizational Manager Laurel Anders is now working back at her roots with the Pennsylvania Fish and Boat Commission as the Bureau of Boating Director. Previous to the IWJV, Laurel worked for the Fish and Boat Commission for 17 years and is excited to help lead the organization into the future.
"Laurel brought so much to the IWJV," said Dave Smith, IWJV's Coordinator. "She is one of the most calm, thoughtful, and even-keeled people you'll ever meet. She helped the IWJV strengthen our operation in ways that often go unheralded like strategic planning, employee support, communications direction, and supervisory leadership. We were so fortunate to have had her guidance for four years and our staff will greatly miss her."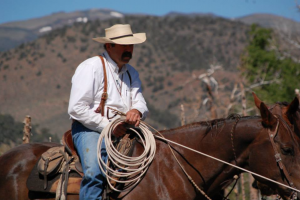 IWJV's Outcome-based Grazing Coordinator Duane Coombs is also riding on to take up management of a large ranch lease in north-central Nevada. Duane has been a key staff member in the IWJV's partnership with the Bureau of Land Management, Partnering to Conserve Sagebrush Rangelands. His insight and knowledge of the public lands ranching community helped grow the Outcome-based Grazing Authorization program and helped the IWJV establish key relationships with the working lands community around the West.
"Duane has such a good knack for connecting with people of different perspectives in land management," said Ali Duvall, IWJV's Director of Strategic Partnerships. "Though he might not like to admit it, he is very good at working with people in the halls of Congress or virtual settings as well in the field with neighbors in Nevada, Idaho, and more. In each place, his passion for ranching and sagebrush country shined through."
Best wishes, Laurel and Duane. Cheers to the future!