Intermountain Insights: The Call of the Cranes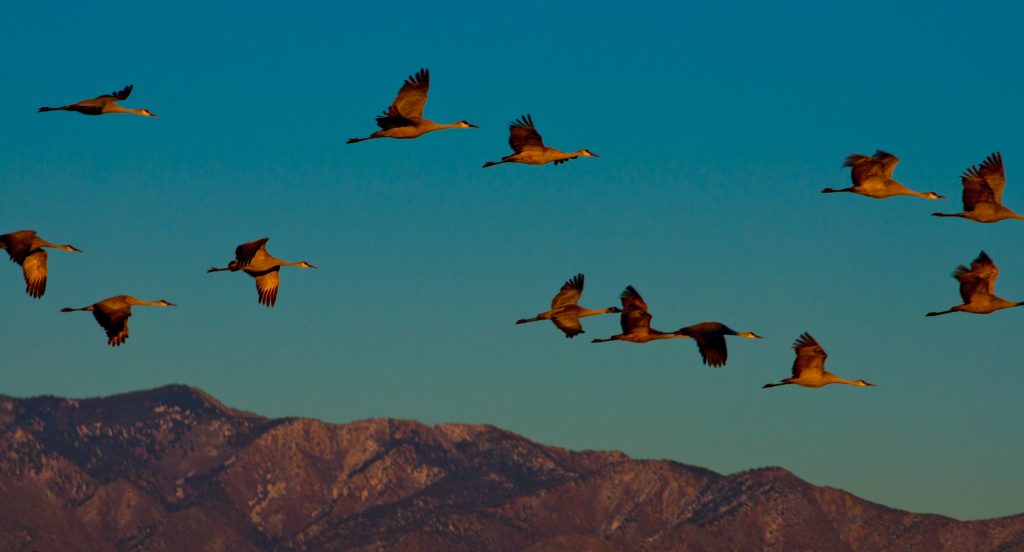 Greater sandhill cranes rely on wetland habitat on private and public land throughout the West as they migrate to and from wintering and breeding grounds each fall and spring. New science from the Intermountain West Joint Venture (IWJV) identifies the landscapes and wetland sites most important to sustaining these seasonal migrations. The paper, Migration efficiency sustains connectivity across agroecological networks supporting sandhill crane migration, also documents how researchers identified and monitored landscape change in these wetland sites. The results paint the picture of an intricately connected network of habitat spread across the West—much of which is under threat from climate change and human development.
A second part of the study focuses on breeding habitat and is anticipated for publication in early 2022. The data from the first part of the study is available to download through an app that will be expanded as the breeding data is released.