IWJV and Partners Visit D.C. for Common Ground Conservation
Building strong collaborative relationships for conservation is one of the IWJV's core values. We spend countless hours cultivating and building partnerships with an increasingly diverse network of people who care about the future of conservation in the West. 
Our north star is finding common ground to move the needle on two of the most relevant concerns of our 11-state region – the future of water and sagebrush rangelands. 
That's why we make it an annual priority to take a team to Washington, D.C. to meet with agency decision-makers, members of Congress, and D.C.-based partners to build stronger relationships and discuss ways to work together. In the context of today's increasingly complex world, the challenges we face, and political climate, it's a strategy that bears significant fruit. 
In late February 2020, the IWJV connected with Partners for Conservation (PFC) to conduct over 40 meetings with agency leadership from the U.S. Fish & Wildlife Service, Bureau of Land Management, U.S. Forest Service, and the Natural Resources Conservation Service. The team also met with the Office of Management and Budget and Congressional offices representing eight states. These conversations, in addition to partnership meetings with colleagues like the Association of Fish and Wildlife Agencies, National Fish and Wildlife Foundation, Theodore Roosevelt Conservation Partnership, Public Lands Council, National Association of Conservation Districts, Environmental Policy Innovation Center, and more, demonstrated the power of working closely with champions for conservation in Washington, D.C.
Sharing our stories of common-ground conservation for sage grouse, public lands ranchers, waterfowl, agricultural irrigators, native trout, mule deer, and community-based conservation from Burns, Oregon to Tremonton, Utah to the Little Snake River Valley of Wyoming created a powerful energy in each room our team visited. Our message was simple – "together, we accomplish what no single entity can do alone."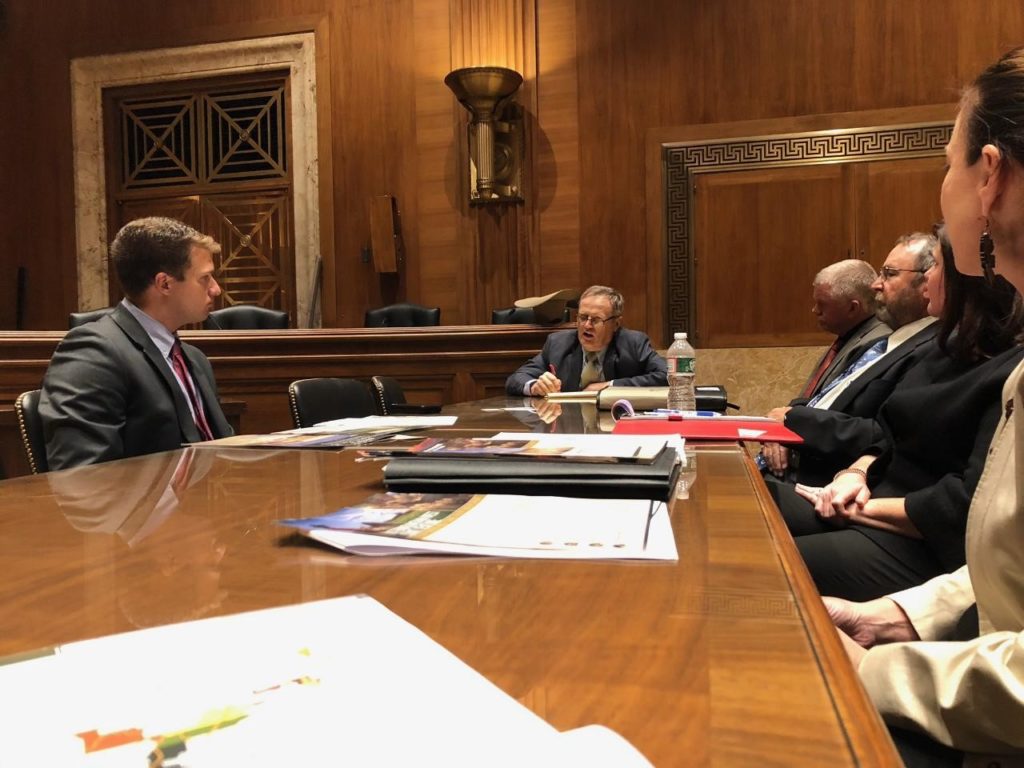 We look forward to sharing more from these conversations over the coming months. Here are four simple ways you can help build momentum for the conservation movement championed in D.C.:
Support land managers in the implementation of proactive conservation and restoration to ensure healthy, intact sagebrush rangelands and water for future generations. 
Share this story with a colleague who cares about conservation in the West and encourage them to get involved!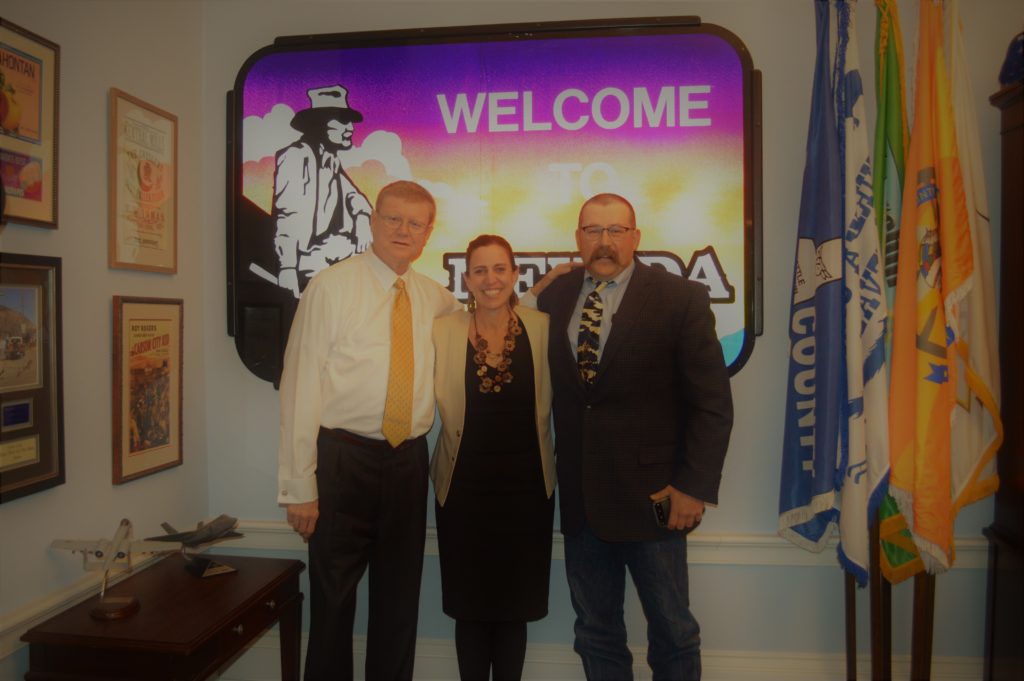 Big thanks to the IWJV-PFC Team!
Duane Coombs, Intermountain West Joint Venture
Kjersten Drager, ConocoPhillips Company
Ali Duvall, Intermountain West Joint Venture
Bethany Erb, Pheasants Forever
Jim & Carol Faulstich, Partners for Conservation
Tomer Hasson, The Nature Conservancy
Ron Leathers, Pheasants Forever and Intermountain West Joint Venture
Jeff McCreary, Ducks Unlimited and Intermountain West Joint Venture
Kellis Moss, Ducks Unlimited
Pat & Sharon O'Toole, Intermountain West Joint Venture and Partners for Conservation
Lori Reed, Intermountain West Joint Venture
Dave Smith, Intermountain West Joint Venture
San Stiver, Western Association of Fish & Wildlife Agencies
Jim Stone, Intermountain West Joint Venture and Partners for Conservation
Jay Tanner, Partners for Conservation
Bruce Taylor, Intermountain West Joint Venture