Jon Griggs Takes the Lead on Local Conservation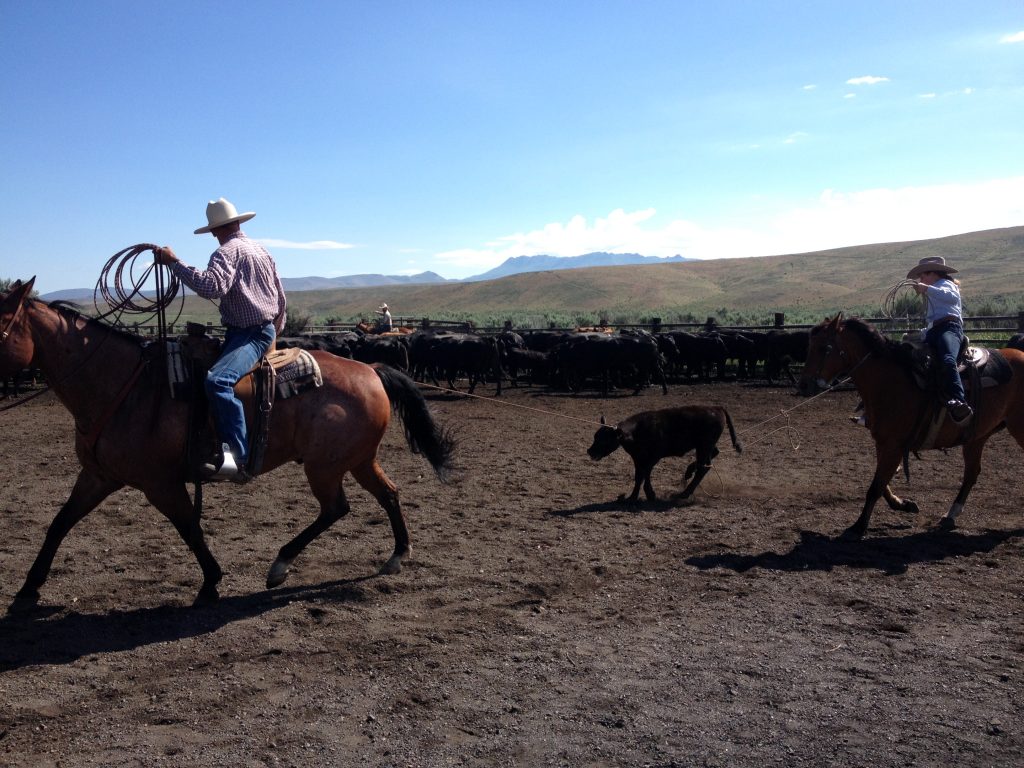 Jon Griggs is more than just the manager of Nevada's Maggie Creek Ranch. He is a community leader who is actively involved in a number of collaborative efforts in Nevada, including ROGER (Results Oriented Grazing for Ecological Resilience), the Nevada Collaborative Conservation Network, and the Northeastern Nevada Stewardship Group. Many local partners seek Jon out for advice on challenging conservation issues because he provides his undivided attention and carefully considers the information he receives before providing well-thought-out feedback and advice that he will stand by.  
Jon has held numerous leadership roles with the Nevada Cattlemen's Association, Public Lands Council, and National Cattlemen's Beef Association. Jon has been central in the restoration of the Maggie Creek watershed. He also has led fire rehabilitation efforts on both public and private lands. Maggie Creek Ranch was inducted into the National Cattlemen's Beef Association's Environmental Stewardship Award Program in 2015 and received the National Private Lands Fish and Wildlife Stewardship Award from the Association of Fish and Wildlife Agencies in 2017. 
Furthermore, the amount of time and dedication Jon commits to communicating the challenges and opportunities in rangeland management is extensive and extremely impactful for any that have had the good fortune to hear him speak. In May of 2019, Jon co-hosted a workshop for journalists on fire and invasives. He participated extensively in the planning meetings prior to the workshop to carefully craft the agenda as well as the field tour. He opened his spectacular ranch facilities to the workshop participants free of charge and led multiple talks about how he manages Maggie Creek Ranch and faces the devastating physical and emotional impacts that fire has had on his operation. The ensuing coverage from this event significantly forwarded the message about the important need to support rangeland fire management at greater levels. Jon's comments to the journalists and the video they took from his talks were broadcast on/in National Public Radio, Reno Gazette-Journal, High Country News, and The Nevada Independent, among other outlets.
Jon also provides community conservation leadership through his very active role in his local volunteer rangeland fire protection association. He always has one of the volunteer fire engines parked near his place so that he can be part of a quick response to any fire starts. These volunteer fire associations are often the very first responders to a blaze, and Jon has been integral in facilitating good communication and relationships with professional fire response agencies such as the Bureau of Land Management, Nevada Division of Wildlife, the Nevada Division of Forestry, and U.S. Forest Service. He is looked to as a strong leader who always makes himself available for the greater good.
Jon was nominated for the 2019 Private Landowner Conservation Champion Award by Duane Coombs, the IWJV Outcome-Based Grazing Program Coordinator, and Hannah Nikonow, the IWJV Sagebrush Communications Specialist.
We hope to continue our tradition of recognizing award winners in person in conjunction with future IWJV Management Board Meetings or partner-hosted events. Watch our e-newsletter for award presentation photos.