Kurt Thomas: Leading by Example in the Klamath Basin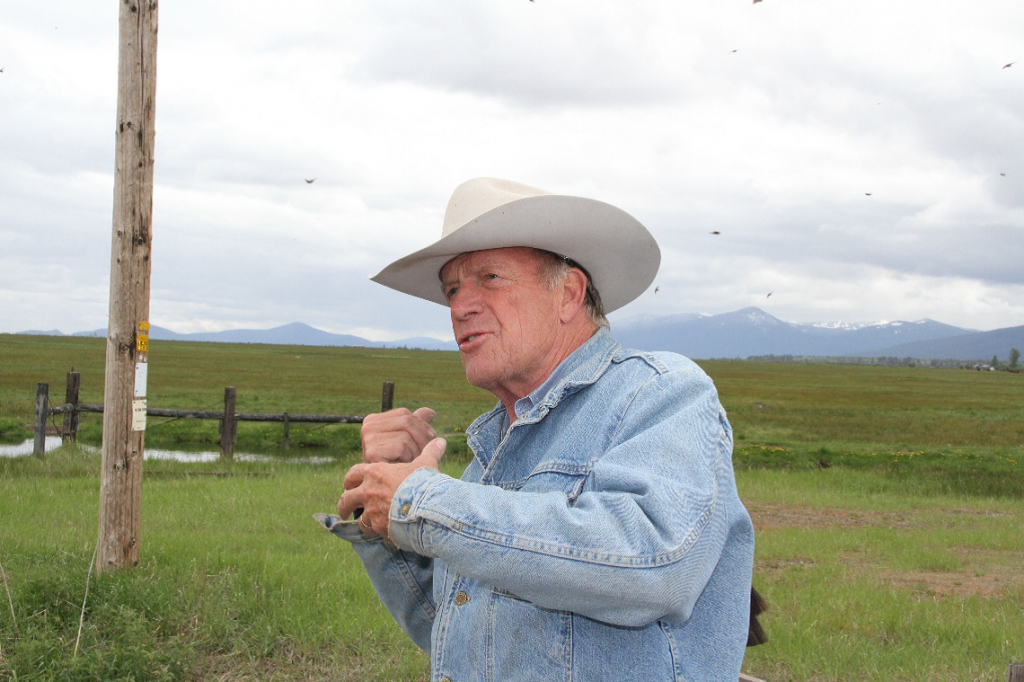 Kurt Thomas is a lifelong rancher from the Upper Klamath Basin whose immense contributions to water and land conservation in the area earned him the 2021 Intermountain West Joint Venture Private Landowner Conservation Champion Award. As an early adopter of sustainable water management practices and by demonstrating his efforts to others, he has magnified conservation benefits by encouraging and helping others to do the same.
Throughout the 2000s, Thomas experimented with dryland grazing (instead of flood irrigating) in order to return excess water to instream flows. He worked with a wide range of conservation partners to implement several miles of streambank and in-stream restoration on Crooked Creek, as well as a large wetland restoration and permanent easement on his ranch. Beyond that, Thomas opened his ranch for countless field trips for community groups, schools, and policymakers to show how these restoration efforts can complement working agricultural practices. 
As a result, over time, several other landowners in the area were also able to continue cattle operations while transiting to dryland grazing, returning unused water to instream flows, and restoring wildlife habitat on their own ranches. 
In 2002, in partnership with others, Thomas was a founding board member of the non-profit Klamath Basin Rangeland Trust (KBRT, which merged with the Oregon Chapter of Trout Unlimited in 2016) with a mission to improve water quality and quantity in the Upper Klamath Lake Watershed. Through KBRT's restoration and water transactions programs, Thomas and other landowners were able to experiment with sustainable water management practices, many of whom were able to commit to long-term dryland irrigating and returning water instream. This contributed to improved irrigation efficiencies, re-watering of stream beds that had been dry for 100+ years, miles of improved and protected stream banks, and thousands of acres of stream and wetland restoration—all while still maintaining a culture of working agricultural lands.
Now, with almost two decades of experience with running cattle operations while conserving water, Thomas is working with conservation partners to transfer conserved water to where it is most needed—at Lower Klamath National Wildlife Refuge. Thomas approached the U.S. Fish and Wildlife Service (USFWS) to propose an easement on his newly acquired ranch adjacent to the Upper Klamath National Wildlife Refuge. Acquisition of this easement in 2017, along with adjoining neighbor easements, was instrumental in advancing comprehensive restoration and reconnection of around 14,000 acres of fringe wetlands and streams throughout the refuge and Upper Klamath Lake.
"Since our partnership with Mr. Thomas began in 2007, his vision and dedication to finding conservation solutions on his working ranches have resulted in thousands of acres of habitat conservation that benefit Klamath Basin National Wildlife Refuges," said Polly Wheeler, the USFWS Pacific Southwest Region chief. Wheeler nominated Thomas for this award.