Meet Our New Operations Specialist!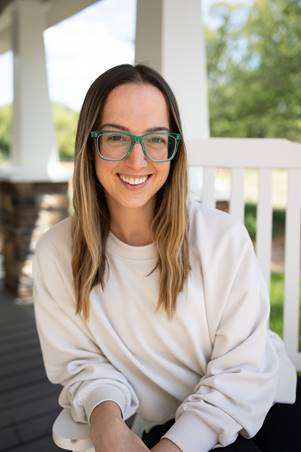 Hello! I'm Kasey Bader, IWJV's new Operations Specialist. 
 My career has been a culmination of experiences ranging from nonprofit management, program development, communications, fundraising, and ranching. I completed a Bachelor of Business Administration from the University of North Georgia and have since geared my management and marketing skills to facilitate land-based and conservation-focused work. After college, I ventured West to work on cattle ranches in Colorado where I fell in love with the vast landscapes and the wildlife that call them home. This was followed by time spent in the Inland Northwest working with a land conservancy where I learned the importance of connecting people to place and the conservation tools vital to land protection.
 Through all these experiences there are common themes I've found in the work that resonate with me the most:

–   A dedication to protecting healthy and resilient spaces for wildlife habitat, landowners, and the community.
–   A passion for fostering meaningful relationships with both people and the land.
–   A desire to build robust systems that remove friction and create space for better communication and partnership capacity.
 These tenets weave throughout my career and have helped me land here, with the IWJV as the Operations Specialist. In this role, I'm excited for the opportunity to support the initiatives and programs in place to sustain bird habitat. I look forward to learning and growing with IWJV while keeping day-to-day operations running smoothly for our team and partners.
 When I'm not at work, you can find me outside chasing the sunshine and exploring the trails and rivers of my new home in western Montana. I enjoy spending time on the water fly fishing, camping, hiking, and skiing in the winter months. This summer I'm attempting to grow my first Montana garden (please pass along any helpful tips!) and hope to spend as much time on horseback as possible.
 Please feel free to reach out and introduce yourself! I'd love to find ways to connect you to our work or answer any questions you may have about IWJV.
Reach out to Kasey at kasey.bader@iwjv.org.