Now Hiring! Operations Specialist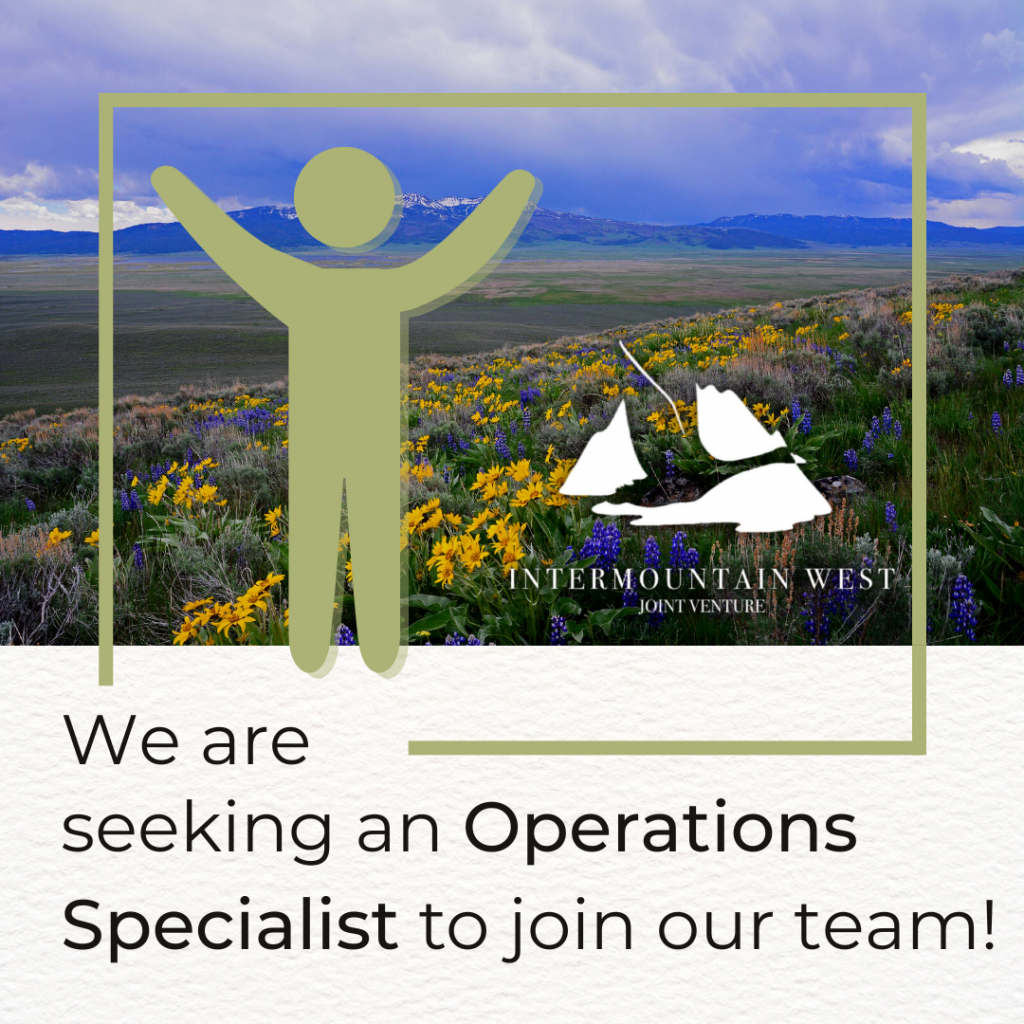 Are you interested in being part of conservation facilitation across the West? Are you passionate about the finer details of organizational and initiative management? Are you eager to join an innovative and supportive team?
The Intermountain West Joint Venture (IWJV) is seeking an Operations Specialist (OS) to support organizational operations and multiple conservation initiatives. The OS works closely with IWJV staff, Management Board, Management Board committees, and partners in support of delivering conservation outcomes. The IWJV is one of the leading collaborative conservation organizations in the Intermountain West. We are seeking an individual that is adaptable, seeks growth and new opportunities, and comfortable working in a fast-paced work environment.