Partnership Shines in Bear River RCPP
An abundance of cold, clean water has drawn people to the banks of the Bear River for millennia. It's this same cold, clean water that makes the Bear River perfect habitat for native trout like the Bonneville Cutthroat Trout, as well as multiple species of wildlife and migratory birds. This watershed stretches from snowmelt on the high peaks of the Uintas through Wyoming and Idaho before winding back around to Utah and providing the primary source of water to the Great Salt Lake. For the water to stay cold and clear for future generations in the Bear River, conservation must look beyond the lines on the map and find a sweet spot of collaboration.
Communities and land managers across the Bear River Watershed have found that sweet spot. They recently completed a multi-year collaborative effort that aimed to protect the Bear River through an NRCS Regional Conservation Partnership Program (RCPP) project that had a specific emphasis on conservation work focused on sustaining agriculture and addressing fishery needs.
"RCPP allowed us to construct several projects with nineteen contributing partner organizations," said Jim DeRito, who is the Fisheries Restoration Project Manager for Trout Unlimited in the Bear River Watershed. "It provided a great opportunity for everyone to work together to benefit producers and aquatic resources."
Partner contribution for the Upper Bear River Stream Restoration and Irrigation Efficiency RCPP matched $1.2 million in NRCS funding. The RCPP focused on restoration work—primarily fish diversion rebuilds—on the Bear River and on upstream tributaries. One project on the lower Bear River, the Booth Diversion rebuild, helped rancher Wade Lowham come up with an alternative to the 200-foot dam he had built across the river using heavy machinery. The dam was not only a detriment to fish passage in the river, it was a pain for Lowham to maintain each season. But, like many hard-working ranchers, he struggled to find the time or money to make an improvement to the infrastructure. The funding he could access through the RCPP made it feasible for him to make big changes for both his own operation and for the fish.
Trout Unlimited (TU) was one of many key partners in this unique RCPP.  Additionally, the Western Native Trout Initiative (WNTI) brought key funding from the Open Rivers Fund to the project after working with Utah, Wyoming, and Idaho Bonneville Cutthroat Trout team leaders to identify the Bear River Watershed as a priority area. Therese Thompson, who is WNTI's coordinator, said getting involved with the Bear River RCPP was a logical step for an organization committed to protecting "stronghold" trout habitats.
"The abundance of cold, clean water and excellent habitat in the Uinta mountains will become even more valuable with a changing climate as low elevation areas in the watershed become less suitable for [Bonneville Cutthroat Trout]," she said.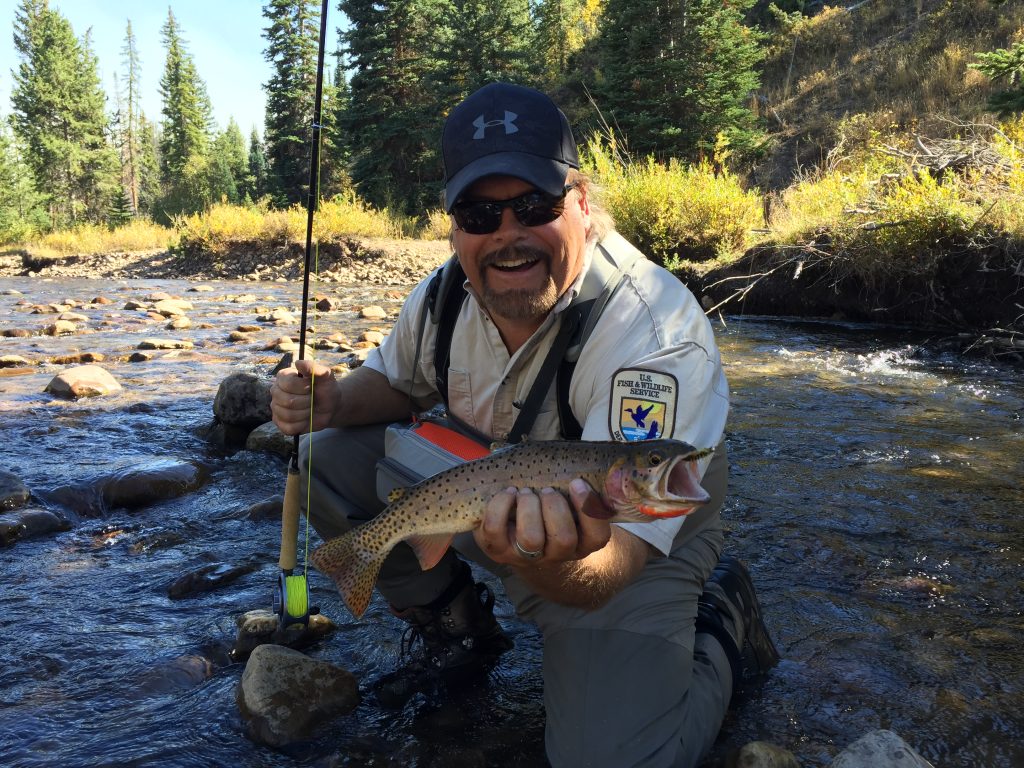 Although the fisheries and aquatic conservation values are what's driving investments from partners like WNTI and TU, it's the additional benefit to farmers, ranchers, and communities in the Bear River that makes these projects emblematic of RCPP work. Landscape-scale benefits like these come from years of cross-boundary work, something that Utah NRCS State Conservationist Emily Fife said is key to RCPP projects.
"When we're working with RCPP, we're encouraging people to look at the bigger level and find resources from a variety of different places," she said. "In order to be competitive, you have to bring that cross-boundary mindset to the table."
Travis Mote, the Assistant State Conservationist for Programs in Utah, agreed, saying that the RCPP in the Bear River can serve as a model for future work here and in other landscapes as well.
"It's a great example of how groups can come together and look at a resource problem and solve it in a way that's mutually beneficial for communities and for wildlife," he said.
Even with the successful completion of this RCPP, the work is just getting started. Bear River partners and funders are looking to a whole new slate of conservation projects that go beyond the river banks and incorporate tools like conservation easements. WNTI has applied for another round of funding from the Open Rivers Fund for2021, and two new people will fill capacity positions in order to accelerate the pace of conservation in the Bear River Watershed. Matt Lucia, the Executive Director of the Sagebrush Steppe Land Trust, said that other elements like conservation easements can protect the community's big investments in the stream restoration work by conserving land long-term.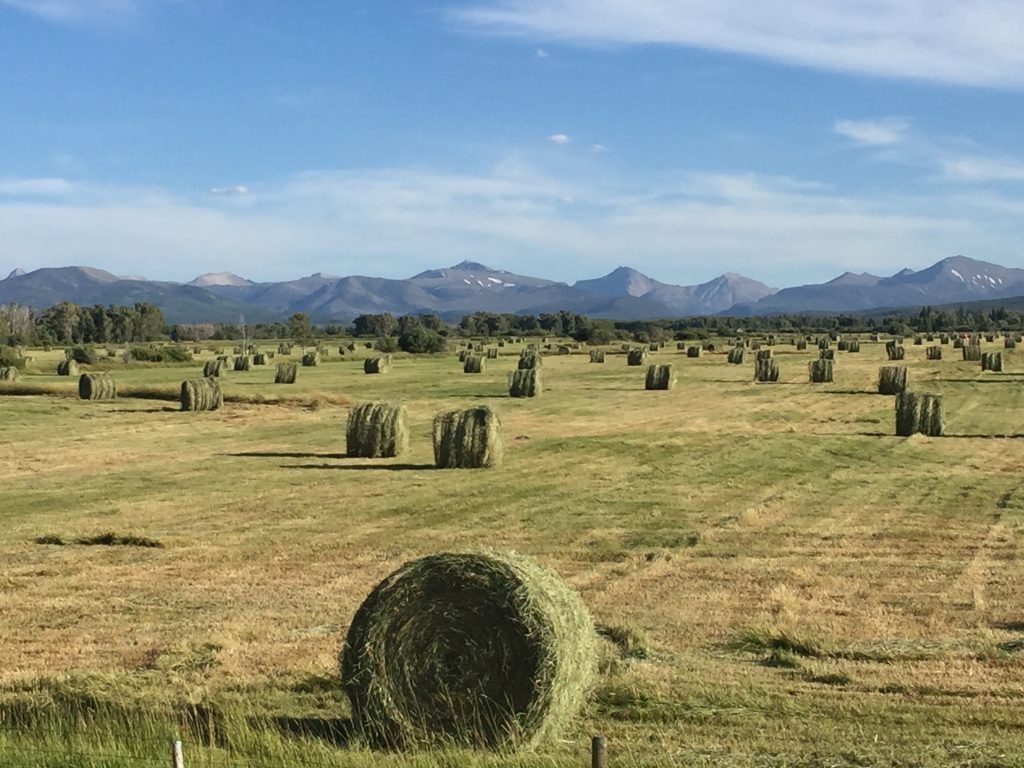 "The beautiful thing about conservation easements is that they ensure the hard work done through restoration can be protected in perpetuity," he said. "If a better water delivery system for agricultural practices can be built into the conservation easement, let's protect that investment and make sure it's part of the management of that land."
Plus, Lucia said, there's been tons of interest from local landowners for tools like conservation easements. Dave Kimble, a Wyoming field biologist for the U.S. Fish and Wildlife Service's Partners for Fish and Wildlife (PFW) program in the Bear River, said  the continuation of this work will make it possible to involve more landowners in future efforts. Building relationships within a ranching community takes time, he said, and the five years spent on the RCPP was just a warmup. 
"The best way that conservation seems to spread among private landowners is word of mouth. That's not always super fast because they're all really busy," he said. "For some people it just takes a while—they're careful, they don't want to jump right away."
Eventually, he said, if enough people start to see the success that their neighbors have had working with the NRCS through the RCPP, they'll want to get involved, too. The key is consistency and repetition—and that includes continuing funding for watershed-scale conservation work.
"Having consistency with the things we're saying is important, and a steady stream of funding is important so we're not changing our priorities all the time," Kimble said. 
The complexities of finding funders and rallying partners, not to mention the time it takes for ecosystem processes to manifest themselves, is another reason why it's important to focus on the long game of conservation work in the Bear River. The fact that the Bear River is the major sustaining water source to the Great Salt Lake—and millions of people depend on the water in that system—makes the work necessary.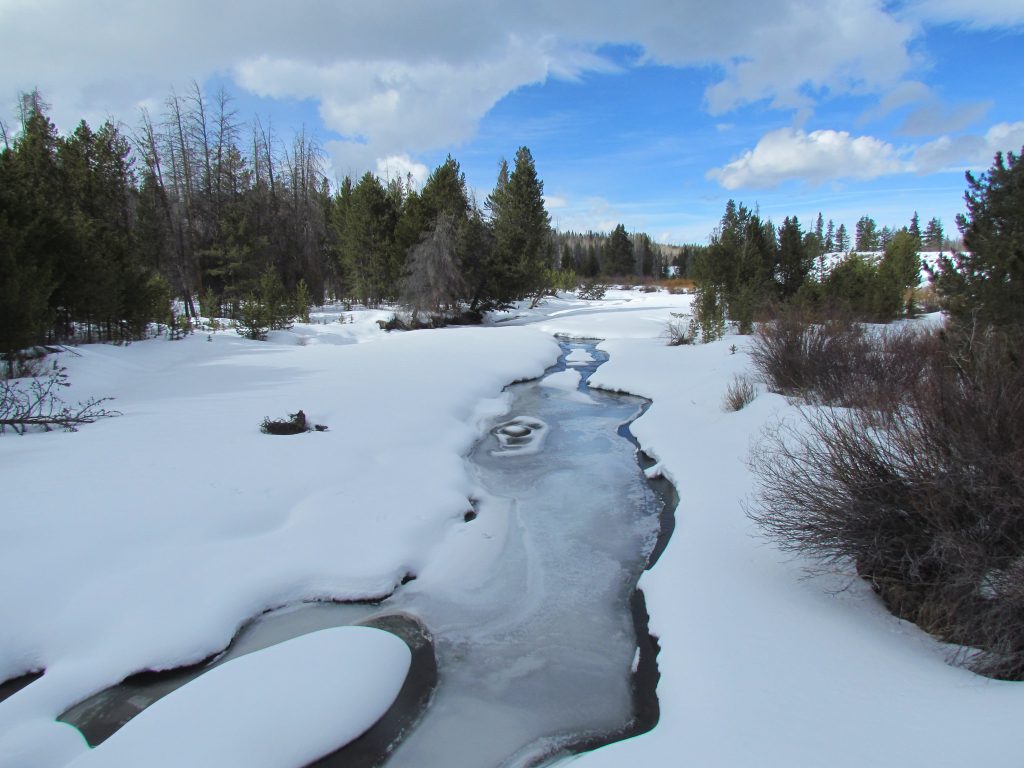 "It can be complicated and time-consuming to get all of the pieces to fit together and to find enough funding at exactly the time when it is needed to move forward with implementation of solutions," Thompson said. "It's rarely a 'one and done' type of situation—sustained funding is critical for success."
And when dedicated partners get involved with conservation work, as is the case in the Bear River Watershed, it's increasingly likely that water will continue running cold and clear for generations to come.