Science to Action: "Storing Carbon on Sagebrush Rangelands" Report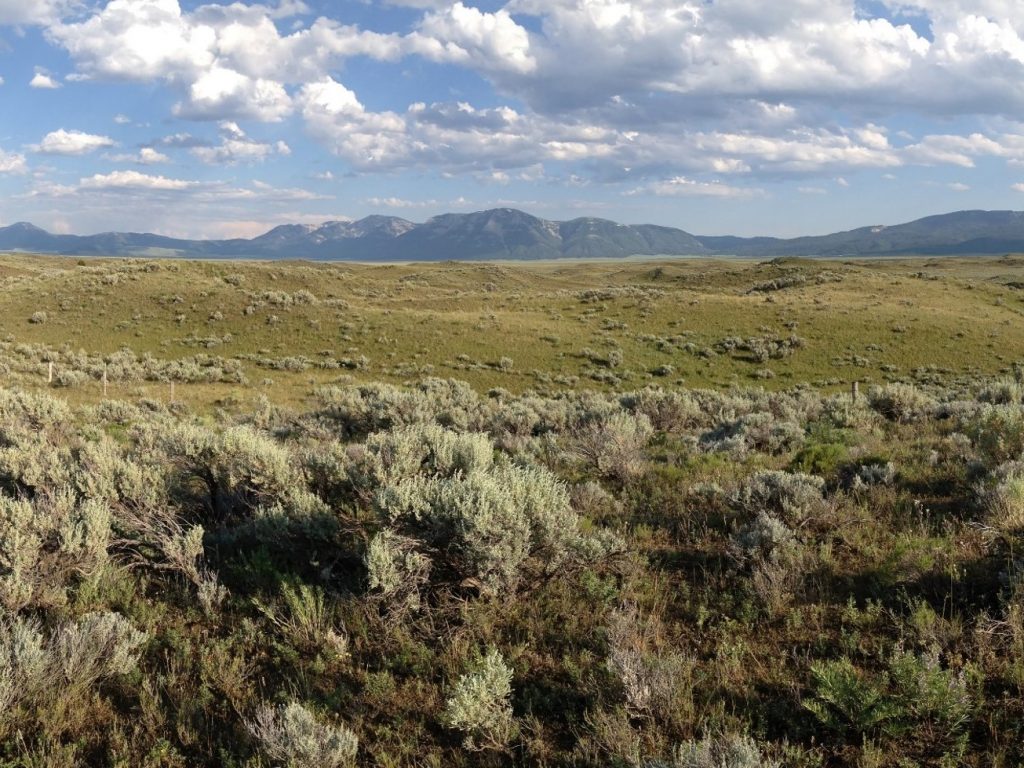 The importance of keeping carbon out of the atmosphere is widely understood, but breaking down knowledge on how to protect carbon already stored in our ecosystems into actionable practices can be more difficult.  Through the Storing Carbon in Sagebrush Rangelands report and companion resources, the IWJV aims to translate this science to an applicable scale for land managers and others across western rangelands.
Rangelands are coming into the carbon spotlight due to their sweeping extent and because they store relatively more carbon in soils than forests. Unlike forested landscapes where carbon is predominantly stored short-term in aboveground plant biomass, rangelands store most of their carbon long-term in the soil in the form of soil organic carbon (SOC). Both the arid uplands and wet meadows found within the sagebrush biome have the ability to store carbon in the form of SOC, with wet meadows storing more carbon proportionally than arid lands. However, rangelands sequester new carbon at a relatively slow and variable rate, so what is currently stored in rangeland soils has been sequestered over much longer timescales. As such, in rangeland systems, protecting stored carbon rather than sequestering new carbon should be the focus of management efforts.
Mariah McIntosh is a Technical Transfer Specialist with the IWJV and authored the full Storing Carbon in Sagebrush Rangelands report.
"Understanding the science behind carbon storage in rangelands will be paramount when using targeted management practices to protect critical carbon stored in soils," she said.
Learn more and access the report at Partners in the Sage.