The IWJV's science program is not a traditional research program. We create relationships between science producers, science users, program managers, and funders to address real management needs, goals, and issues. Relationships are key to the science program's success.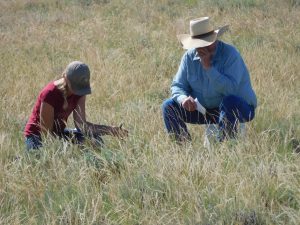 We collaborate with partners through our strategic habitat programs and initiatives to integrate hydrologic, landscape, social, and biological data to quantify regional habitat conservation objectives for avian populations, develop conservation strategies and decision support tools, and evaluate conservation outcomes that benefit communities and economies.
Every project is co-produced with partners, leveraging science investments into conservation actions. Co-production connects us with resource managers and landowners to understand their information and planning needs so they can deliver meaningful results.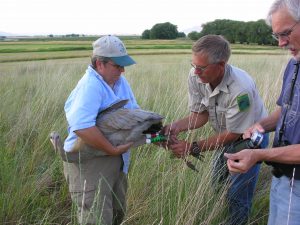 Our staff also work directly with other researchers and agencies to leverage capacity and jointly fill information gaps important to conservation in the Intermountain West.
Science from the IWJV and partners is essential to the conservation of wetlands and sagebrush rangelands across the Intermountain West. However, there is often a gap between the production of that science and putting the information to work on the ground. The IWJV addresses this challenge by helping partners assess science and capacity needs in order to develop new tools and communication strategies to ensure science is translated into action.