Science and land management are two complex worlds that often become disconnected. Bridging the gap between knowledge and action helps ensure land managers have the most relevant information to inform their decisions.
This is where science to implementation comes in.

Science to implementation—otherwise known as technical ("tech") transfer—represents the approaches we use to inform habitat conservation by providing partners with enhanced
access, interpretation,

and

application
of science, local and traditional knowledge, and practices in order to strengthen on-the-ground outcomes.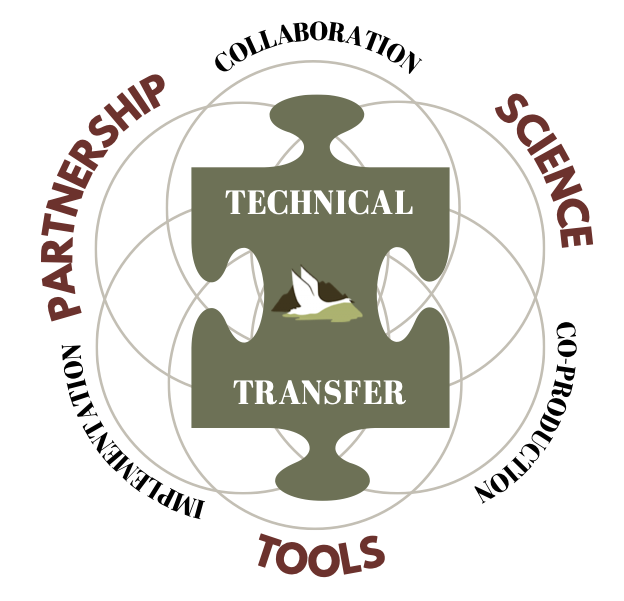 Components of science to implementation or tech transfer. Through collaboration and co-production, we integrate partnership, science, and science-based tools to bridge knowledge and implementation.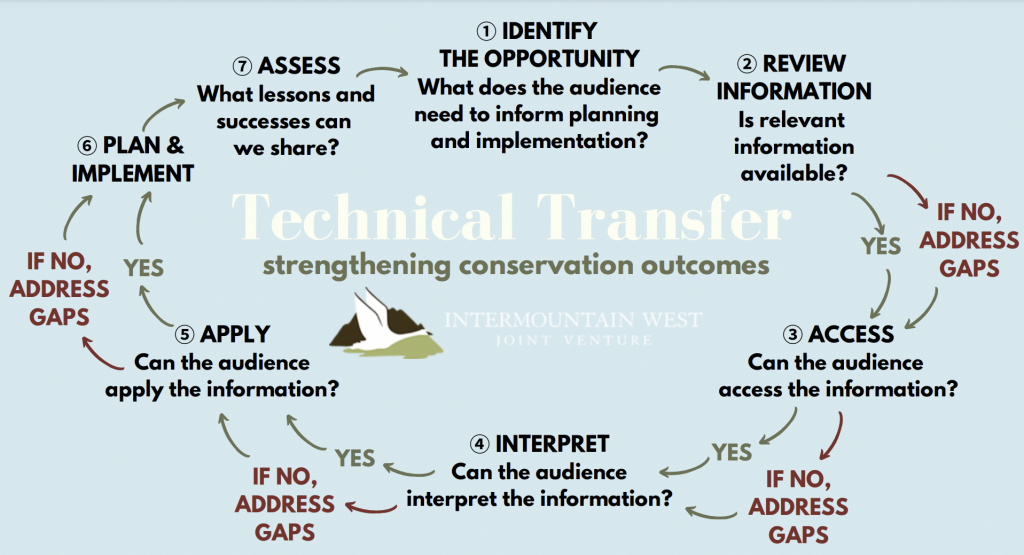 We integrate technical transfer/science to implementation approaches into all of our efforts, tailoring our methods to the needs of our partners, and leveraging science and local and traditional knowledge to move past barriers and strengthen conservation outcomes. For each technical transfer project, we assess and address barriers to our partners' ability to access, interpret, and apply information within the context of their work. This means every technical transfer project looks a little bit different, just like every corner of the Intermountain West where we work.