Montana
The Montana State Conservation Partnership is dedicated to conserving bird populations and their habitats across Montana. We are a coalition of representatives from public agencies, not-for-profit organizations, universities, and the private sector working together on science, outreach, planning, and policy to help provide the right tools in the right places for bird and bird habitat conservation. We recognize the important role of local economies and communities in bird conservation and work to support locally-led partnerships.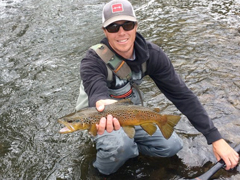 Kyle Tackett
Assistant State Conservationist – Partnerships
What's Happening In Your State?
The IWJV builds and strengthens partnerships, which are the lifeblood of conservation in the Intermountain West.
Click on a state to learn about State Conservation Partnerships.