Wyoming
The mission of the Wyoming Bird Habitat Conservation Partnership (WBHCP) is to facilitate habitat conservation planning and projects to help achieve priority state, regional, and continental bird objectives. We focus primarily on wetlands and riparian habitat conservation, and coordinate with other terrestrial bird initiatives and conservation efforts as appropriate. Membership is open to all organizations and persons interested in bird habitat conservation in Wyoming.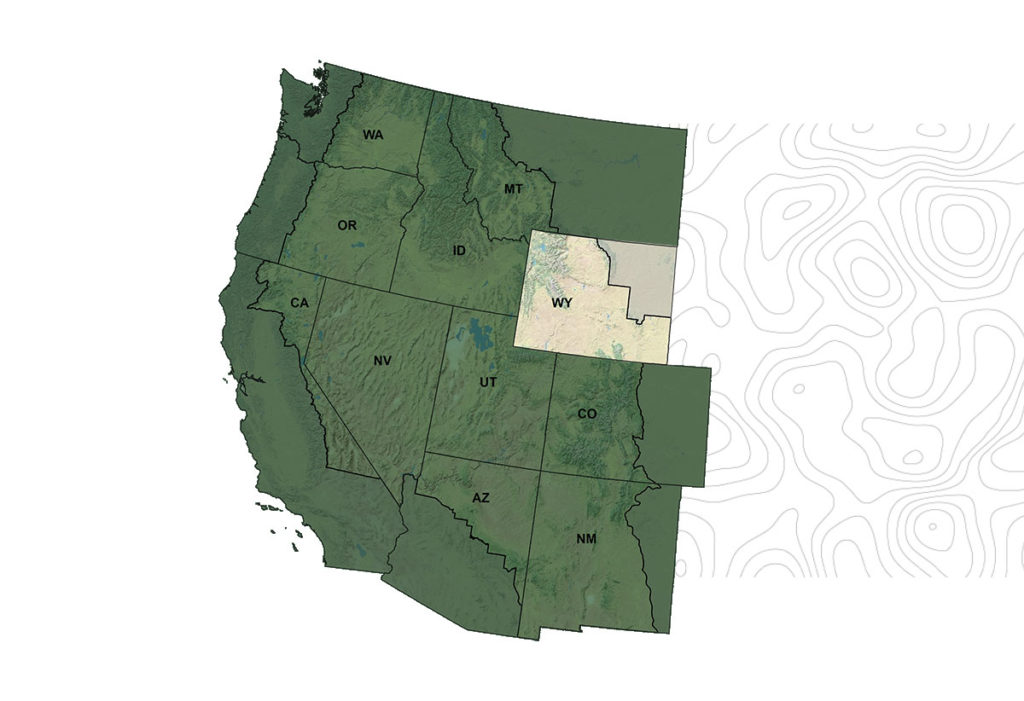 Our Partners
Wyoming Game and Fish Department
U.S. Fish and Wildlife Service
USFWS, Partners for Fish & Wildlife
Arapaho National Wildlife Refuge Complex
USFWS Seedskadee National Wildlife Refuge
USFWS Cokeville Meadows National Wildlife Refuge
USDA Natural Resources Conservation ServiceThe Nature Conservancy in Wyoming
Ducks Unlimited
Audubon Wyoming
Bird Conservancy of the Rockies
Little Snake River Conservation District
Teton Conservation District
The Conservation Fund in Wyoming
Wyoming Department of Environmental Quality
Wyoming State Engineer's Office
What's Happening In Your State?
The IWJV builds and strengthens partnerships, which are the lifeblood of conservation in the Intermountain West.
Click on a state to learn about State Conservation Partnerships.