Terry Mansfield Voices the Values of Birds and Open Spaces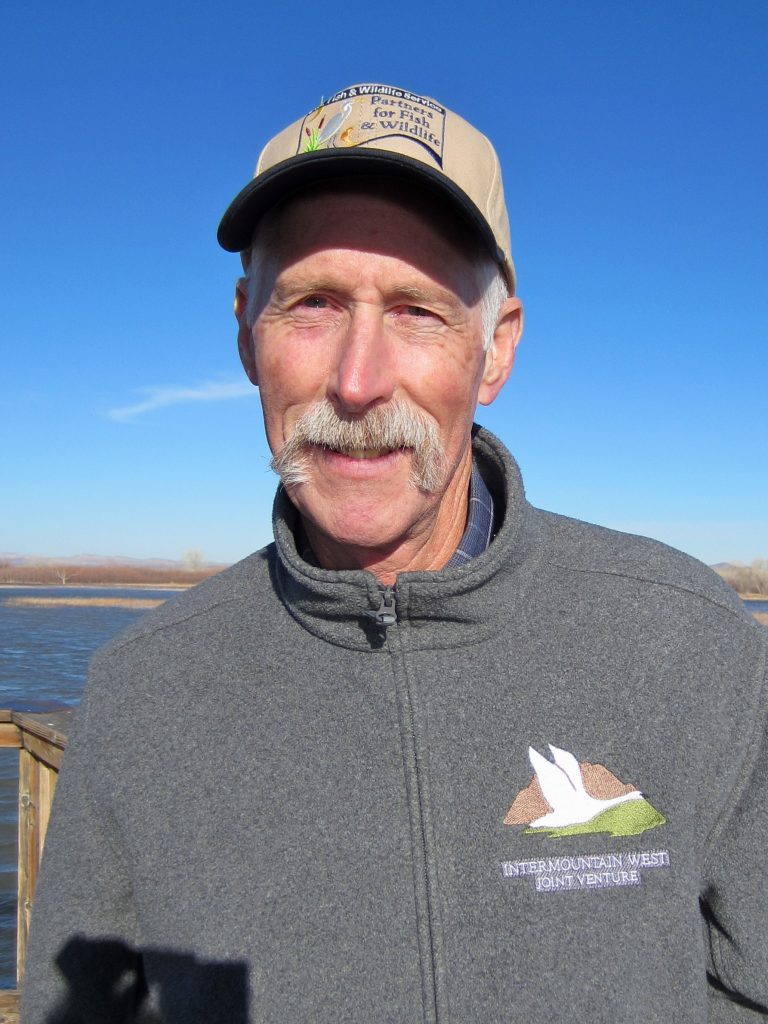 Terry has been a champion of birds and their habitats for over 40 years. He is a current rancher and Board Member for Partners for Conservation, but before that, he spent 33 years as a wildlife biologist and wildlife administrator in Idaho and California. He has also been involved in the Migratory Bird Habitat Joint Ventures since the beginning of his career. He first became involved in California, then in Idaho, and after that as the Washington State Conservation Partnership (SCP) Chair for seven years. After retiring from the wildlife habitat and wildlife administration field, he is now a rancher and co-owner of Martingail Ranch.
On the Partners for Conservation board, Terry actively voices the values of open space, working lands, and fish and wildlife values. Terry can often be found giving testimony in Washington, DC, or at local venues in his home state of Washington. An active volunteer, Terry is a member of the Game Management Advisory Council for Washington Department of Fish and Wildlife; Chair of the Channeled Scablands Cooperative Weed Management Area Steering Committee; member of the State Technical Advisory Committee for USDA NRCS Washington; volunteer biologist for the Washington Department of Fish and Wildlife; and project volunteer for Spokane County 4-H Livestock Program.
In eastern Washington, Terry's passion for the Channeled Scablands bleeds through in everything he does and supports. He is an active member of his community and area natural resource boards. In recent years, he has engaged in the Lincoln County Noxious Weed Control Board, served as Chair of the IWJV's Washington SCP, and is now Vice Chair of the Partners for Conservation Board. 
He is also a rancher and actively uses NRCS programs and easements on his own land as well as promoting them to other private landowners. In his own words, Terry shows us his dedication to habitat conservation. "We manage our land for both sustainable livestock grazing and productive wildlife habitat. In 2004, we voluntarily placed a portion of our ranch in a conservation easement under the U.S. Department of Agriculture's Natural Resources Conservation Service Wetlands Reserve Program. This cooperative conservation project is helping to achieve our long-term goals of keeping the ranch in a large parcel, working livestock grazing land use consistent with our family's values to conserve wildlife and respect the land." 
Terry was nominated for the 2019 John E. Nagel Award by Dominic Bachman of the National Wild Turkey Federation District Biologist and Ali Duvall, the IWJV Director of Strategic Partnerships.
We hope to continue our tradition of recognizing award winners in person in conjunction with future IWJV Management Board Meetings or partner-hosted events. Watch our e-newsletter for award presentation photos.