We're Hiring a Science to Implementation Specialist!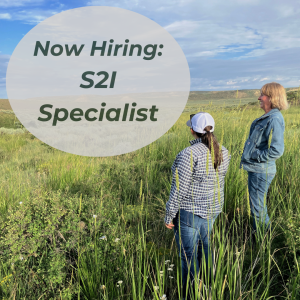 Application Deadline: September 25, 2023
Location: Negotiable within the Intermountain West
Start Date: October 31, 2023
Are you a GIS whiz with a passion for making science applicable and accessible to practitioners? Would you thrive working on a collaborative and interdisciplinary team?
The Intermountain West Joint Venture is hiring a Science to Implementation (S2I) Specialist to help us integrate science, data, tools, local, and traditional knowledge into strategic habitat conservation planning and delivery.
The initial emphasis of this position will be supporting partners in applying the Wetland Evaluation Tool, Rangeland Analysis Platform, and other geospatial resources to their conservation and management needs related to wetland, sagebrush, and forest habitats. Additionally, the S2I Specialist is expected to provide technical transfer support to partners beyond spatial tools at the direction of the S2I Coordinator. The areas of emphasis, geographies, and partners may shift over time, requiring a high level of adaptability and interest in a variety of conservation issues and bird habitats.