Working Lands and Habitat Get Boost from RCPP
After the crew at the Holiday Ranch heard about the opportunity to increase irrigation efficiency through the Natural Resources Conservation Service's (NRCS) Environmental Quality Incentives Program (EQIP) from others in California's ranching community, they were interested in getting involved. Even though the ranch is based in Cottonwood, California, ranch crew member Justin Zacharias said it was easy to complete the application process for the operation's summer pasture in Lake County, Oregon. At that property, the crew was worried about an irrigation system that was in need of several critical updates. Through EQIP, Holiday Ranch crew members Frank Ugalde and Craig Mills were able to install 21 replacement and new water control structures on the land, like flashboard risers, culverts, and headgates.  
"This program helped renew the system and helped us irrigate our fields more efficiently," Zacharias said. "The people at NRCS were a pleasure to work with. They gave me a good perspective on these types of programs, and we look forward to working with them again."
EQIP projects like this one are often run through the NRCS's Regional Conservation Partnership Program (RCPP). The Southern Oregon-Northeastern California (SONEC) Working Wet Meadows Initiative RCPP wrapped up in September 2020 after helping many farmers and ranchers like Zacharias get the tools they need to make their operations more efficient, all while conserving habitat for migratory birds and other wildlife in that region.

It's no secret that habitat conservation like this happens over years of hard work from a wide range of committed partners. The recent completion of the SONEC RCPP—and projects like the ones on the Holiday Ranch's property in Lake County—is a key example of this. Over the last five years, the RCPP made massive strides for migratory bird habitat conservation in the region by working with local farmers and ranchers, as well as local, state, and national conservation partners.
Eighty percent of the Pacific Flyway's wetland-dependent birds use wetland habitat in SONEC—including the Klamath Basin and surrounding agricultural landscapes—each year. Seventy-four percent of these key wetlands in the region are on privately-owned working ranchlands, making private landowners essential to maintaining these ecological services. Flood irrigation on historical floodplains and wetlands in SONEC is especially important for sustaining waterbird populations throughout western North America. More than 6 million wetland-dependent migratory birds rely on these working wet meadows for successful migration and reproduction each year.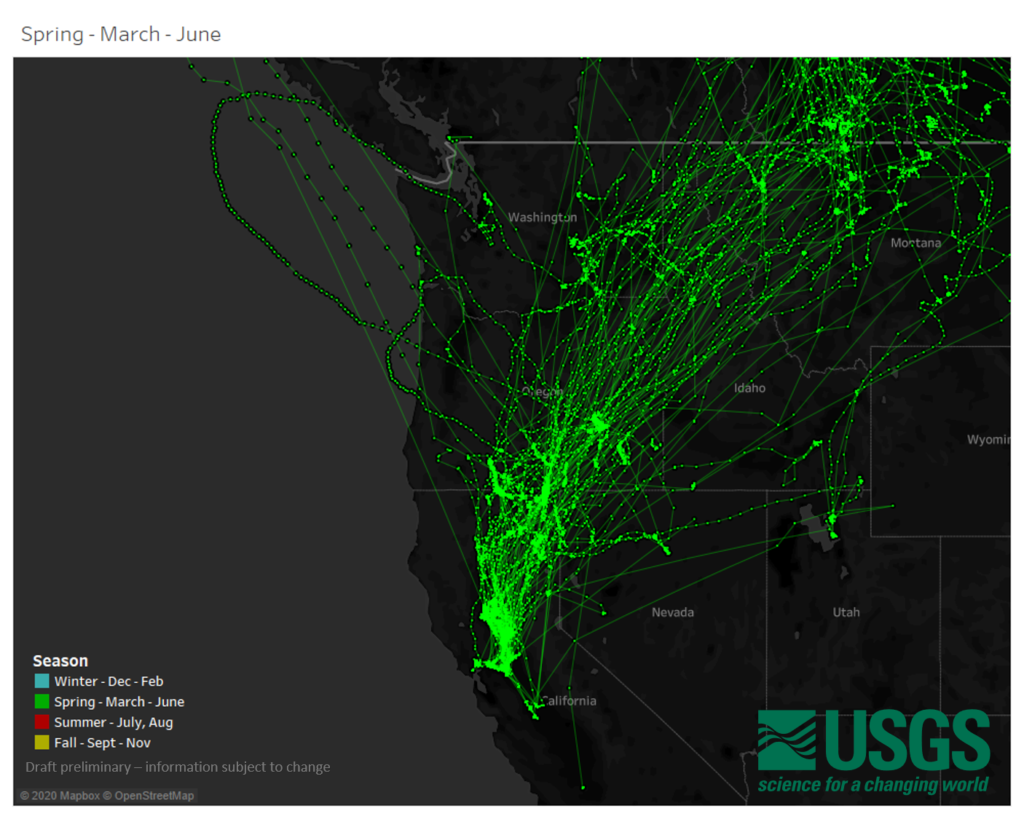 Ultimately, these working wet meadows provide important ecosystem services including clean water, groundwater recharge, and habitat for fish and wildlife. In turn, local communities benefit from the agricultural productivity and recreational opportunities supported by these systems.
Seventy-four percent of key wetlands in SONEC are on privately-owned working ranchlands, making private landowners essential to maintaining these ecological services.
Many voluntary conservation programs exist to help ranchers continue flood irrigating, restore riparian habitat, and sustain ranching communities. Over the past decade, more than 42,000 acres of flood-irrigated wet meadow habitat has been conserved or enhanced in the SONEC region, demonstrating that livestock producers, soil and water conservation districts, conservation organizations, and state and federal agencies are committed to finding win-win solutions to complex natural resource concerns. However, funding specific to flood-irrigation infrastructure updates was not widely available until the SONEC RCPP brought money in to help producers like the Holiday Ranch.
In the four years since the IWJV assisted the NRCS and other on-the-ground partners with securing an additional $2.6 million for working wet meadows conservation through the RCPP, those funds have been put to work through EQIP, as well as the Agricultural Conservation Easement Program-Agriculture Land Easements (ACEP-ALE) and the Conservation Stewardship Program (CSP).
The SONEC RCPP exceeded goals for ACEP-ALE and EQIP acres and created a framework for NRCS to rank and screen projects with high wetland and waterfowl value like the irrigated wet meadows provided by the Holiday Ranch. Doing so influenced the delivery of an innovative and new CSP wet meadow project in California and helped to fund one Oregon CSP project. Ultimately, this helped increase the profile of working land conservation easements for waterfowl habitat and raised non-federal partner match funds for conservation easements. Furthermore, the RCPP kickstarted interest in potential conservation easement projects in Oregon and brought in over $5 million in partner contributions to support the RCPP and related wet meadow conservation projects.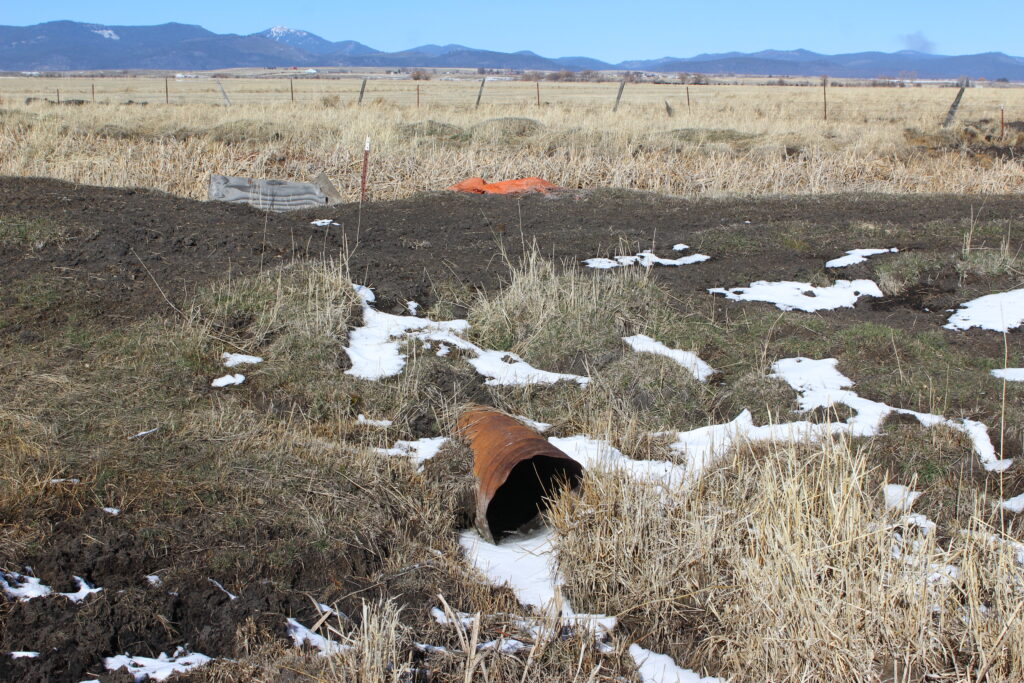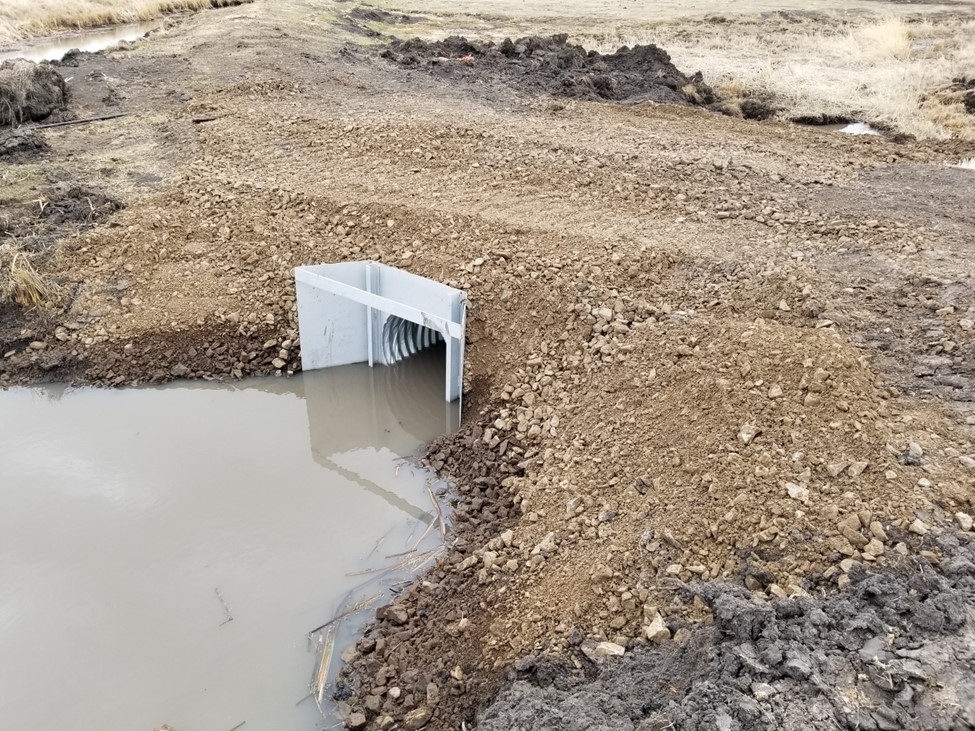 "This RCPP built on a foundation laid by local partners and paid huge dividends for wetland habitat and working wet meadows," said Jeff McCreary, the Director of Conservation Programs for Ducks Unlimited. "This work—and the migratory birds and waterfowl it benefits—does not end here, but rather it sets the stage for future conservation efforts in SONEC and beyond."
Conserving wetland habitat through programs like RCPP highlights the relationship between key flood irrigated lands and habitat and helps prevent the unraveling of a connected complex of habitats that have sustained birds for millennia during the migration, breeding, and wintering periods of their life cycle. Without being addressed, the loss of these habitats could have a cascading effect on continental waterfowl populations. However, sustained funding and ever-growing partnerships around these programs can increase the resilience of the irrigated wetland systems now relied on by migratory birds. In a system like SONEC where decreasing water availability makes for diminishing water resources each year, increasing the flexibility of the system is the key to creating mutual benefit for people and wildlife and enhancing the effects of collaboration and conservation investments within the Upper Klamath.