Wyoming's Hellyer Family Leads Local Private Lands Conservation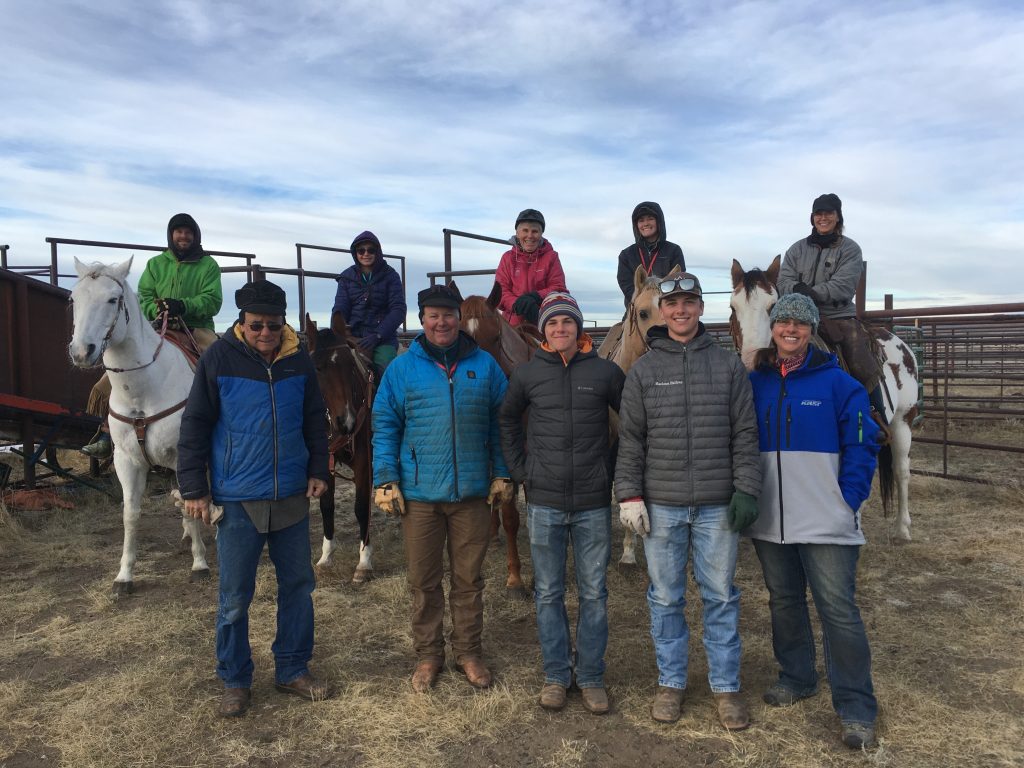 The Hellyers run a cattle operation with the main base found along Willow Creek south of Lander, WY. In the summer, they run cattle on their Burnt Ranch property along the Sweetwater River in southern Fremont County. The ranch is comprised of 7,100 acres of deeded land as well as many thousands of acres of state and federal leases. The ranch supports mule deer, white-tailed deer, pronghorn, elk, moose, sage grouse, pheasants, chukars, Hungarian partridge, hundreds of sagebrush obligate species, and nearly every form of waterfowl that flies through the region. The Hellyers take pride in their livestock and land management programs and those efforts have carried over to benefit wildlife throughout their deeded and leased public lands.
The Hellyers continually work with Wyoming Game and Fish and others to implement land management improvement projects, resolve wildlife conflicts, and enhance relationships. In 2015, the family developed a grazing management strategy on their Burnt Ranch property as part of a Candidate Conservation Agreement with Assurances (CCAA), a formal agreement between the family and the U.S. Fish and Wildlife Service. The agreement addresses conservation needs of Greater Sage-Grouse and other sage steppe species within the Greater South Pass Core Area. Consequently, a companion CCAA has been developed for the neighboring Atlantic City and Continental Peak allotments.
The Hellyers also allow unlimited hunting access to 1,720 acres of private land through their Burnt Ranch AccessYes Walk-In Hunting Area, which they've had enrolled in this program since 2002. They also allow access on their Willow Creek lands for white-tailed deer, mule deer, and pronghorn hunters of all ages. In addition, they annually donate a mule deer hunt to benefit youths of St. Margaret's Catholic Church. Each year they allow access to disabled veteran hunters with the Hunting with Heroes program, which provides donated Wyoming hunting licenses to disabled veterans. They have even donated their highly coveted Area 100 elk licenses to the Hunting with Heroes program.
The Hellyer's ongoing cooperation with the Wyoming Game and Fish Department and other conservation partners combined with their passion for wildlife and open spaces makes them well-deserving of this prestigious award. Read more about the Hellyer Family and the Burnt Ranch in this feature article about their involvement in the Partners for Fish and Wildlife program.
The Hellyers were nominated for the 2020 Private Landowner Conservation Champion Award by Ian Tator, the Wyoming Game and Fish Department's Statewide Terrestrial Habitat Manager, and Daryl Lutz, the Lander Region Wildlife Management Coordinator.
We hope to continue our tradition of recognizing award winners in person in conjunction with future IWJV Management Board Meetings or partner-hosted events. Watch our e-newsletter for award presentation photos.